Events venue :
discover our spaces
The unique ambiance of a theatre, with the glamorous atmosphere of a gilded, art deco interior.
The Vaudeville Theatre – with a surface area of 250 m² – is an exclusive event location, with character and authenticity.
This exceptionally beautiful space is located in the Queen's Gallery
and perfectly suited for dance evenings, staff parties,
seminars, gala dinners and (fashion) shows. The space measures 250 m²,
has a capacity of up to 450 persons, and is adaptable to your requirements.
The entire location consists of an entrance hall, corridors, the Key Hall and the Auditorium.
This small, charming hall allows you to receive your guests in a theatrical and historical atmosphere. This room can be decorated and also used for serving food and drinks.
This space is adjacent to the auditorium. It holds 200 people. And is ideal for a reception preceding an event.
A system that slides the theatre seating under the stage makes it possible to adapt the theatre seating area to your needs. The auditorium can accommodate 210 people for seated dinner, or 280 standing guests.
This can be used for stage performances. Or it can be a dance floor – or even a space for a seated dinner or reception. The stage has the dual role of adding to the atmosphere and can also provide useful extra space, depending on the theme of your event and the number of guests.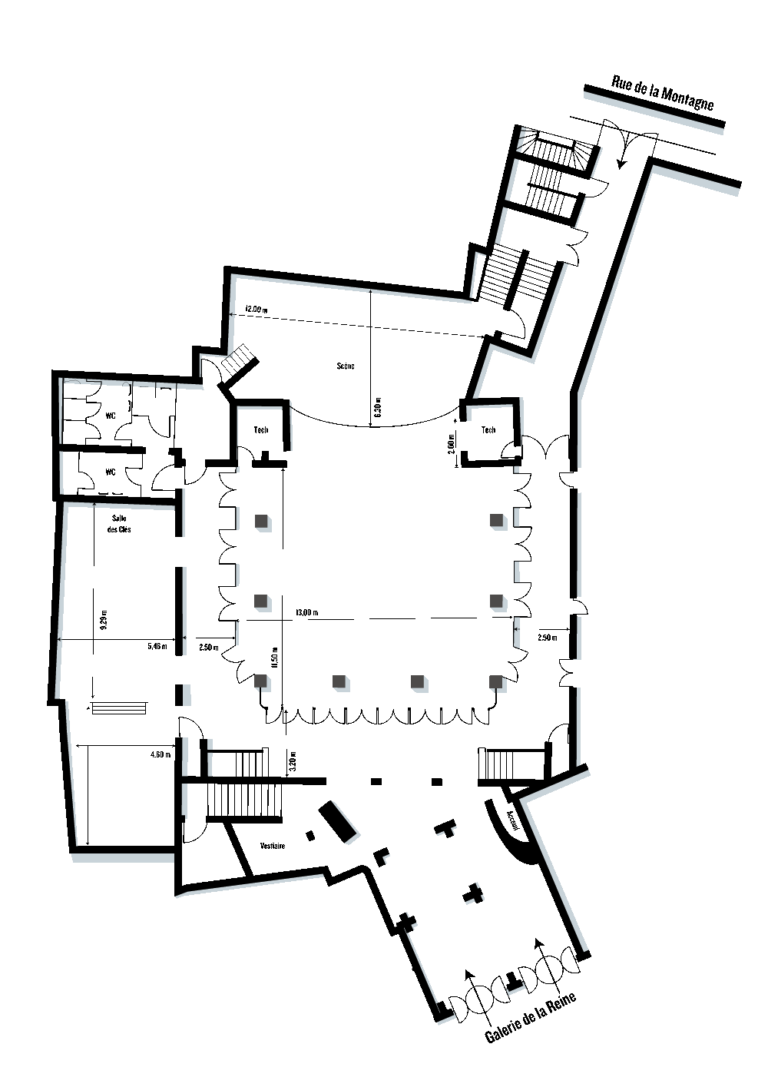 Seats | Dinner: 160-200
Standing room | Reception: 250-350
Show: 330
Sound and lighting
Conference equipment
Disabled access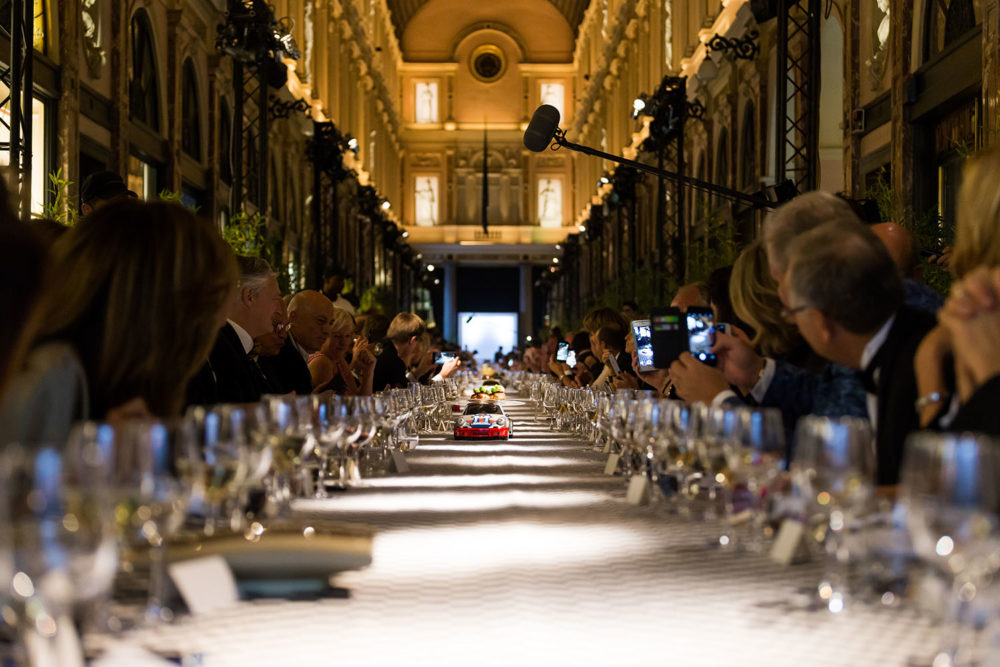 It is also possible to organise your own event in the Queen's Gallery. For this you will need permits. Questions? Please contact us!
The Vaudeville Theatre also has 4 dressing rooms, for use by artists. It is not possible to eat or drink in them.
This space can be used for small meetings or seminars, for 30 to 40 people. It is not possible to eat or drink here. It is not possible to eat or drink in them.
The Queen's Gallery also has a cellar, which can be used to house events. This requires permits. Questions about this? Please contact us!
Virtual visit


to the Vaudeville Theatre
Explore this legendary place from your home or office. You're also welcome to visit the real thing!